(Originally posted on 1/24/2013; revised 8/11/2022)
You may have been assigned to read Ethan Frome in high school. Or you have read or seen the grand dramas of New York Society, The House of Mirth or The Age of Innocence. That's how you know the name Edith Wharton.
Born in New York City, January 24, 1862: Edith Newbold Jones, who achieved fame as Edith Wharton, the first woman to win the Pulitzer Prize for fiction in 1921 (for The Age of Innocence).
But the other lesser-known aspect of Wharton's life is her experience in France during World War I, where she founded hospitals and refugee centers for women and children.
Romance, scandal and ruin among New York socialites—long before this was the stuff of People, and "Gossip Girl," it was the subject matter for Edith Wharton's most famous works. In such novels as The House of Mirth (1905) and The Age of Innocence (1920), Wharton painted detailed, acid portraits of high society life. In doing so, she created heartbreaking conflicts beneath the façade of wealth and manners. Again and again, characters like Newland Archer and Lily Bart were forced to choose between conforming to social expectations and pursuing true love and happiness. Her most famous work set outside the realm of high-tone New York was Ethan Frome (1911), set in wintry, rural Massachusetts.
Wharton had spent years in Europe as a child and teenager. But she moved to France in 1910 while war in Europe was on the horizon and her marriage to socialite Teddy Wharton disintegrated.
Once the war broke out, she also wrote urging the United States to join the war. Then she saw the hardship caused as the fighting that tore across Europe starting in August 1914 created masses of refugees.
 American novelist Edith Wharton set up workshops for women all over Paris, making clothes for hospitals as well as lingerie for a fashionable clientele. She raised hundreds of thousands of dollars for refugees and tuberculosis sufferers and ran a rescue committee for the children of Flanders, whose towns were bombarded by the Germans. Her friend and fellow author Henry James called her the "great generalissima".

Source: Radio France International: "Edith Wharton-The American novelist who joined France's WWI effort"

She started in her neighborhood with sewing workshops that eventually employed more than 800 women, opened hostels for tuberculosis patients and refugee children, hosted benefit concerts, sent dispatches from the war front.
In the first year of her work, her Children of Flanders Rescue Committee could record:
Refugees assisted: 9,229
Meals served: 235,000
Refugees for whom employment has been found: 3,400
Garments distributed: 48,333
For her wartime work, in 1916 Wharton was awarded France's highest decoration – a Chevalier of the Légion d'honneur.
Edith Wharton died in Paris in 1937 and is buried in Versailles. Here is her New York Times obituary.
Edith Wharton is one of 58 writers featured in Great Short Books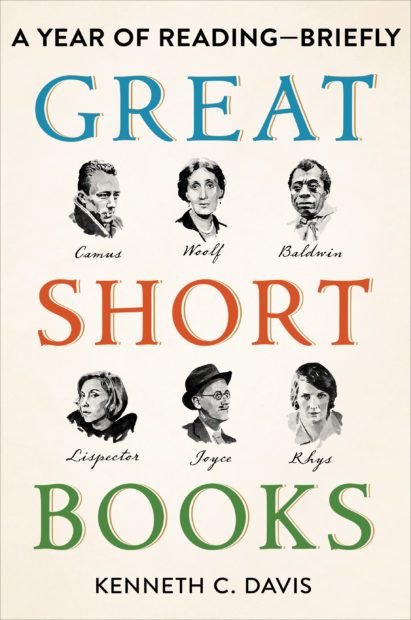 The Mount is Wharton's restored home in the Berkshires in Massachusetts.
Posted on August 11, 2023