(Post revised 6/30/2020: Part 10 of a series that begins here. Previous post #9 is here. A YES at the end of the entry means the signer enslaved people; NO means he did not.)
…We mutually pledge to each other our Lives, our Fortunes , and our Sacred Honor.
A victim of the British. Two Irish immigrants, one an indentured servant. A reluctant lawyer. An orphaned carpenter. Among the next five of 56 signers.
–Richard Stockton (New Jersey) Of the signers who paid for their actions, this successful and much-admired 45-year-old attorney at the signing, may have suffered most. Betrayed by Tory Loyalists in his home state, he was captured by the British in 1776, although later released in a prisoner exchange, not for having sworn allegiance to the King, as reported in a much-disputed rumor of the day. His New Jersey home was also damaged by the British but later restored. Stockton was in poor health after the experience in captivity but lived until 1781, when he died of throat cancer.
Stockton is also credited with recruiting John Witherspoon, an influential Sottish minister, (See next installment in series) to become president of the College of New Jersey (later Princeton). His daughter, Julia, was married to Benjamin Rush, another signer. 
"Stockton's home 'Morven' had been occupied by British General Cornwallis. Dr. Benjamin Rush wrote: 'The whole of Mr. Stockton's furniture, apparel, and even valuable writings have been burnt. All his cattle, horses, hogs, sheep, grain and forage have been carried away by them. His losses cannot amount to less than five thousand pounds.'" (Source: The Society of the Descendants of the Signers.)
His home Morven, later served as the New Jersey Governor's Mansion from 1954-1981. Today, his name is familiar to most people because there is rest stop on the New Jersey Turnpike named in his honor. YES
–Thomas Stone (Maryland) Among the conservatives in Congress, he was a 33-year-old attorney at the signing, reluctant about independence, but then joining in the favorable vote.He wrote:
"I wish to conduct affairs so that a just and honorable reconciliation should take place, or that we should be pretty unanimous in a resolution to fight it out for independence. The proper way to effect this is not to move too quick. But then we must take care to do everything which is necessary for our security and defense, not suffer ourselves to be lulled or wheedled by any deceptions, declarations or givings out. You know my heart wishes for peace upon terms of security and justice to America. But war, anything, is preferable to a surrender of our rights." (Source: The Society of the Descendants of the Signers)
Another son of a wealthy planter, he had a low profile after the signing, helping write the Articles of Confederation but not signing them. He also declined to take part in the Constitutional Convention, when his wife, who fell ill following an earlier inoculation against smallpox, died in 1787. Apparently despondent, he died four months later in 1787 at age 44. YES
–George Taylor (Pennsylvania) Arriving in America as an indentured servant from Ireland, he was a 60-year-old merchant and iron maker at the signing. He had risen at the foundry where he worked to become bookkeeper, then bought the business after his employer's death and then married the late owner's widow. Taylor was not in the influential Pennsylvania delegation for the July vote, but signed the document in August. During the war, his foundry provided cannon and cannonballs for the war effort, but Congress was notoriously slow to pay its bills and his business suffered. He died in 1781 at age 65. YES
–Matthew Thornton (New Hampshire) An Irish-born physician, he was around 62 at the signing, a veteran surgeon who had served with the New Hampshire militia in the French and Indian War. A latecomer to Congress, he joined in November 1776 and was later permitted to add his name to the document. He later served as a state judge and then operated a farm and ferry before his death in 1803 at about age 89. NO
–George Walton (Georgia) Orphaned and apprenticed as a carpenter, he was a 35-year-old, self taught attorney at the signing. Although his exact birth date is unknown, some claim that he was the youngest Signer – a distinction usually given to Edward Rutledge (See previous entry). Serving with the Georgia militia, he was shot and captured by the British in 1778. He was held for a year before being exchanged for a British officer –even though it was known he was a signer. He later served in a variety of state offices, including governor and senator from Georgia, and built a home on lands confiscated after the war from a Tory, or Loyalist. He is implicated in the events that led to the duel that killed fellow signer and political rival Button Gwinnet (see Part 3 of series). He died in 1804, aged 63 (?)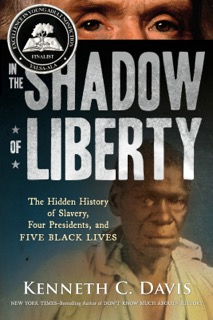 . Possible No. As a Quaker, Walton may have favored abolition. [Unable to confirm his status regarding slavery pending further investigation.]