Now available, this book recounts the story of the most deadly epidemic in modern times, the Spanish Flu pandemic, which struck the world 100 years ago during the last months of World War I. While U.S. doughboys joined the largest offensive in American military history (Meuse-Argonne) that began in late September 1918, the Spanish flu pandemic returned to America with devastating virulence and violence. It is an unforgettable story that has been forgotten.
The book and audio versions are available and links to online sellers can be found here.
Davis (In the Shadow of Liberty) immediately sets the urgent tone of his forthright chronicle, citing staggering statistics: the Spanish Flu pandemic that began in spring 1918 claimed the lives of more than 675,000 Americans in a single year and left a worldwide death toll estimated at 100 million. The author structures his exhaustive account of the origins, transmission, and consequences of the pandemic within the framework of WWI, underscoring the lethal concurrence of these "twin catastrophes."
 Invisible. Incurable. Unstoppable.
From bestselling author Kenneth C. Davis comes a fascinating account of the Spanish influenza pandemic that swept the world from 1918 to 1919.
With 2018 marking the centennial of the worst disease outbreak in modern history, the story of the Spanish flu is more relevant today than ever. This dramatic narrative, told through the stories and voices of the people caught in the deadly maelstrom, explores how this vast, global epidemic was intertwined with the horrors of World War I – and how it could happen again. Complete with photographs, period documents, modern research, and firsthand reports by medical professionals and survivors, this book provides captivating insight into a catastrophe that transformed America in the early twentieth century.
Listen to a sample of the Audio version coming from Penguin Random House Audio.
I hope you will also read my previous book IN THE SHADOW OF LIBERTY.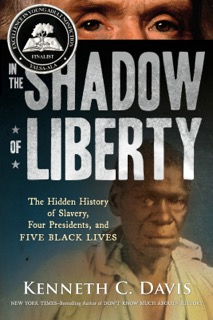 Posted on December 26, 2018